About DC Blacksmiths
David started the company in 1995 as a self-taught metalworker with a basic knowledge of wrought ironwork, this quickly escalated as the commissions became more challenging and his name and reputation grew.
David enrolled on a rural apprenticeship at the National School of Blacksmithing, winning the prized Paul Allen award for excellence in forge-work. For his work in the apprenticeship and final piece, 'my green gate', he was awarded the bronze medal master blacksmith F.W.C.B. (fellow of the worshipful company of Blacksmiths). In 2011 due to the level of work in his portfolio, he was proudly awarded the Silver Medal from the company gaining the eminent master blacksmith status.
DC Blacksmiths village Blacksmith
In 2018 we uprooted the forge previously located in Bridlington to the picturesque East Yorkshire village of Burton Agnes and set up a forge in the old village joiners shop at our home, we now take on the role of the village blacksmith. The commissions have continued to get more challenging as time goes on through recent challenging times David likes nothing more than working metal in the forge. David's hobbies tend to be metalwork related making new body panels on the English wheel for my 1955 pride and joy Vauxhall Cresta.
David Cooper F.W.C.B.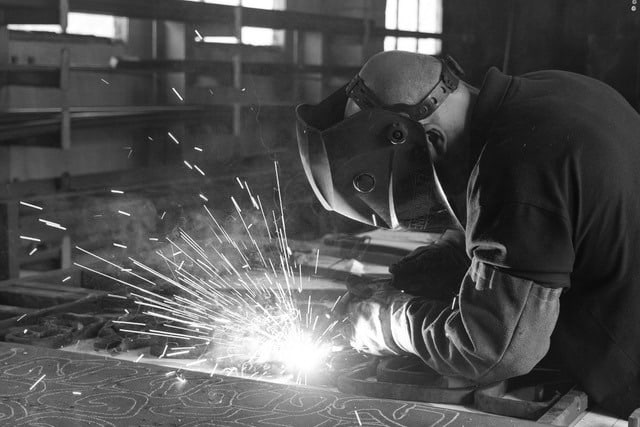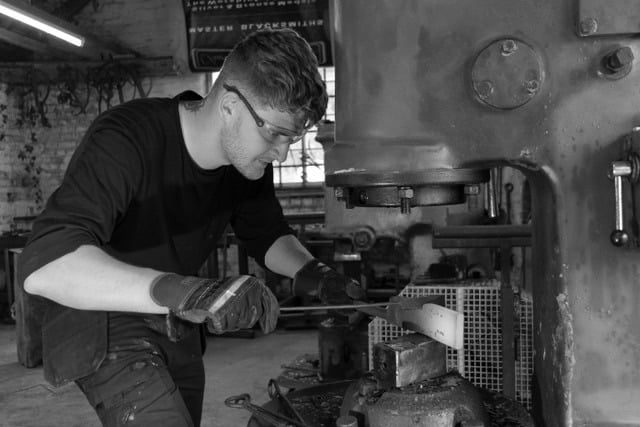 Jake Cooper A.W.C.B.
Jake joined DC Blacksmiths straight out of school at the age of 16, and enrolled on an engineering apprenticeship with a local college and worked within DC Blacksmiths forge the remainder of the time. Having completed the engineering apprenticeship he then spent his time carefully honing his forging skill, in 2017 enrolling on a rural apprenticeship at the National School of blacksmithing Hereford.
Jake completed this with marks distinction star, as a result of his forging ability throughout the course and for his final project piece, 'iron and stained glass mirror, pictured in the bespoke ironwork gallery. For this, he has been granted A.W.C.B diploma of merit from the worshipful company of blacksmiths. Jake is heavily involved in the design and execution of many of the wrought iron commissions the forge undertakes. Jake has developed a reputation for crafting handmade Damascus steel chefs knives in his spare-time so iron is very much at the heart of his interests.